If you are considering buying a new Invert Mini paintball gun, the marker created by Empire, here is a useful video review.
The Invert Mini is the first paintball gun created by Empire. In short, the Empire Invert Mini is a good marker, but it is a bit quirky, probably because it takes a few years for a paintball manufacturer like Empire to perfect the model.

I love the reviews by Mike from Tech PB. He explains in simple terms what he likes and dislikes about the Invert Mini, how the Invert Mini compares to other paintball guns, and tips for Invert Mini owners.
Here is a video showing the Invert Mini in use.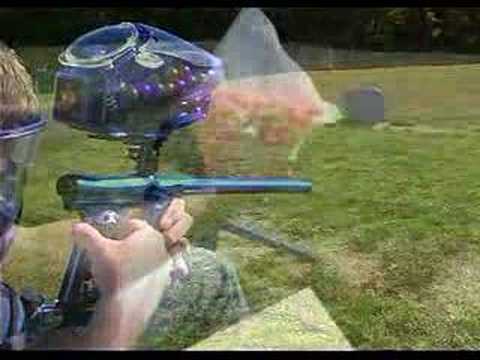 The Invert Mini has a number of nice features:
Weighing in under 2 lbs (including barrel, ASA, 9volt battery and regulator) the Invert Mini might be the lightest electronic marker available.
Patented proprietary P.C.P. (Pressure Controlled Poppet) operating system
Patented proprietary MINI Regulator/ASA
Patented proprietary Slipstreamâ"¢ solenoid Break Beam Anti-Chop Eyes Standard
Multi-mode (NXL, PSP, NPPL & Millennium) firing capability with easy tournament lockout
Clamping feed-neck with Smart Parts Ion / ICD threads
"Cocker" threaded barrel
No hoses to crimp or break!
One year limited warranty
You can buy the Invert Mini here.